Profilight is an innovative and modern closing curtain. At the same time transparent and of proven safety, it allows an enhancement and an optimal security of the berries of all dimensions, as well in height as in width.
Through its transparency, Profilight increases the commercial exposure of any showcase. With a 100% opening clearance, its transparent modules, and the possible lacquering of aluminum profiles, the architectural perspectives are increased tenfold in many areas.
Tertiary: shops, hotels, restaurants, banks, insurance, pharmacies, industrial premises …
Residential: verandas, poolhouses, conservatories, terraces, patios and outdoor kiosks …
Profilight (registered trademark) is a patented product of the company PROFILMAR which relies on a national network of professionals who will accompany you in your project.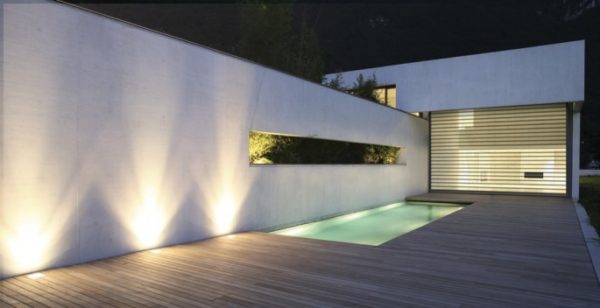 Technical sheet
Patent:
The transparent polycarbonate curtain PROFILIGHT (registered trademark) is an exclusive patented PROFILMAR model.
Dimensional characteristics:
– Weight of the deck: 10,407 kg / m²
– pitch (center distance) of the blades: 107 mm
Material:
Transparent module: in transparent polycarbonate high resistance specified anti-UV and anti-yellowing.
Profiles, finish and slides: raw extruded aluminum, 20μ anodized or lacquered (RAL optional).
Reaction to fire classification: M2
Validated by CSTB's fire reaction test laboratory (approved laboratory of the Ministry of the Interior).
Percentage of transparency: 92%
Product complies in all respects with the European standards in force.
CE marking issued by the CETIM (notified testing laboratory).
Very good sealing thanks to the module holding hooks (exclusive and patented) and the combination of slides and specific slide and end joints.
Final extruded aluminum: the final extruded aluminum slat, specially designed for PROFILIGHT, allows the installation of a lock.
Extruded aluminum runner: Extruded aluminum runners with double bottom, specially designed for PROFILIGHT, allow:
– Fixing the winding plates on the seamless slides.
– A fixation of the slides by the bottom of slides while preventing the contact between the apron and the screw heads.